IT that works for you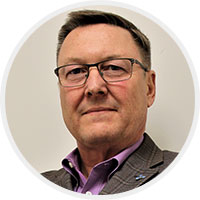 Started in 1976, Computerware is a complete technology solution provider. We are 100% committed to making sure business owners have the most reliable and professional IT service in Tysons. Our team of talented IT professionals can solve your IT nightmares once and for all.
Here's why so many businesses depend on Computerware for complete IT services and support:
We answer the phones live during the business day by 3 rings, guaranteed.
We make it frictionless to do business with us, email, phone and/or web portal.
We are not a discount store for IT Support nor do we want to be.
We do not compromise function or security by using cheap or free tools, the value calculations involve much more that cost.
100% of our engineers and technicians hold industry certifications.
The only authorized HP and Lenovo repair center in the region – we pass the savings on to you.
We are a Microsoft Cloud Solutions Partner (CSP) and can provide discounted legitimate subscription licensing.
Experts in Microsoft 365/Google Workspace and Azure/AWS with experience moving companies to, from, and between multiple cloud environments.
We provide HIPAA, CMMC, NIST and PCI compliant solutions, guidance and training.
We rely on quality, not lawyers, for our lifetime customers. Every annual agreement has a rolling 30-day, no questions to exit option.
In business since 1976, with no intention of going anywhere leaving friends in the lurch.
5-star results, check our Google Reviews.
Reduce stress, focus on your business not your IT operations.
Our custom service packages deliver what you need and want without overstepping the boundaries of your budget. From cloud services to data backup, Computerware is here to team up with you and your company for expert support.